COME VISIT US!
Worship is a time of fellowship, celebration and learning. Each service centers around the presentation of God's Word. Our Lead Pastor, Dr. Mark Hartman shares the life-changing message of the Bible in a clear, practical and relevant way. Throughout the service, you are welcome to join in or sit back and observe — however you feel most comfortable. The dress is casual and varied so come as you are.
SUGAR LAND CAMPUS
SERVICES
Sunday:
8:15 a.m. – Traditional
Sunday mornings begin with the 8:15 Traditional service, designed for those who enjoy celebrating through the great hymns of faith. A complete choir and orchestra will lead the congregation through popular hymns and choruses of the Christian tradition and heritage.
9:30 and 11 a.m. – Contemporary
These services offer a dynamic, contemporary worship experience, blended with modern choruses and hymns. They are led by a worship team, band, praise choir and/or orchestra, and also include dance and dramatic presentations.
12:35 p.m. – Sugar Creek En Español
Vibrant music by the Spanish Worship Ministry Team, coupled with a powerful message from Spanish Language Pastor Juan Carlos Heredia, is the cornerstone of this spiritual time.  Spanish Homepage
Watch our welcome video below.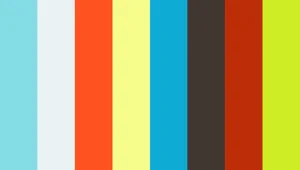 MISSOURI CITY CAMPUS
SERVICES
Saturdays: 6 p.m.
Sunday:  9:30 & 11 a.m.
5:30 – 7 p.m.  Sunday Night LYF (Students)
We gather for engaging worship, life-changing teaching, and connection through strong, meaningful relationships.
Children and Students Services
"Creek Kids" offers wonderful worship opportunities geared for each child's age groups. Detailed information can be found here. Besides Sunday morning classes, middle and high school students can participate in Sunday evening worship at the LYF Center, Sugar Creek's incredible student center. Check out the LYF student website for more information.